Custom Barn Doors Of All Types
Let us design a barn door for you making it the most unique door on the market. Our sliding barn doors are designed and built by us. Importantly our materials used to build our barn doors are American made and the doors are made by artisans only. All of the barn door is pure custom; no assembly line of cheaply made doors. We hand build all our own doors whether we ship it or install it here in the Phoenix/Scottsdale area comes with all the hardware already assembled.
Not Just The Barn Doors
The hardware for our barn doors is made by us or the hardware we purchase is high quality. Most of the barn door hardware out in the current market does not have the quality or craftmanship as well as the hardware has pre-determined holes for mounting which a lot of the times these holes will not layout right as they are not custom. Contact us and lets see what we can do for you.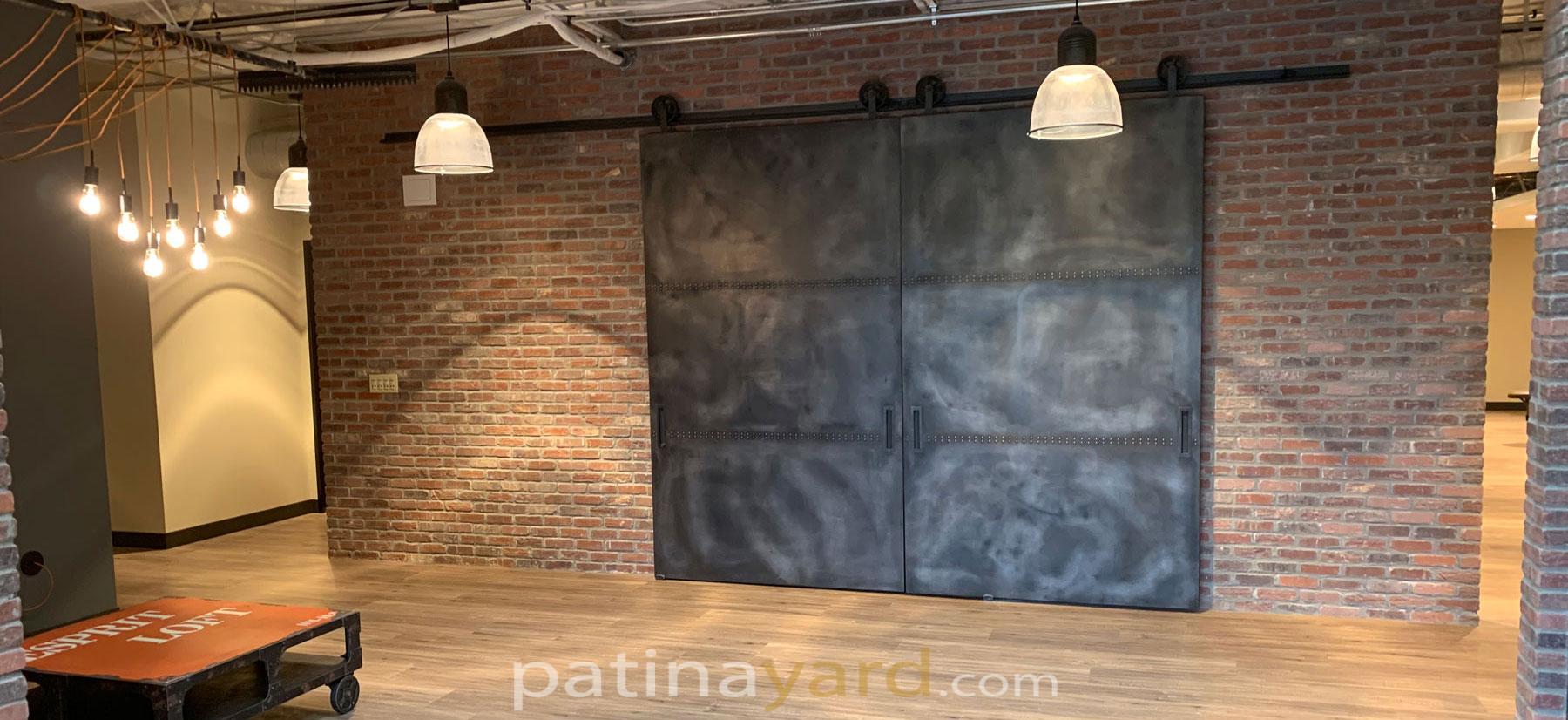 True Custom Barn Doors – How It Works
We will build any barn door or design one from scratch for you. Once we know what style and design you are trying to achieve in a barn door and give us the door opening size, we will give you a quote. If the quote is approved, we will then create AutoCad drawings of your opening and the size the door should be. This is super important as this is what we do and we will make sure the door size and everything else we go right.  Once we get approval on our drawings then we start building the sliding barn door for you.
Shipping Barn Doors Across the USA
All of our custom barn doors are crated in a plywood crate to protect it while shipping and all the rollers, handles or what every you ordered is installed on the door. Every screw and hardware all match and are provided. Our barn doors are ready to install right out of the crate.