Custom Iron And Glass Barn Doors
Warehouse iron and glass barn doors are stunning in any home or work space. We incorporate metal and glass together to fabricate metal and glass barn doors that are unique and durable. Using different types of finishes on the metal and glass can really change the look of the steel and glass barn doors. These iron and glass barn doors can compliment any style and are timeless.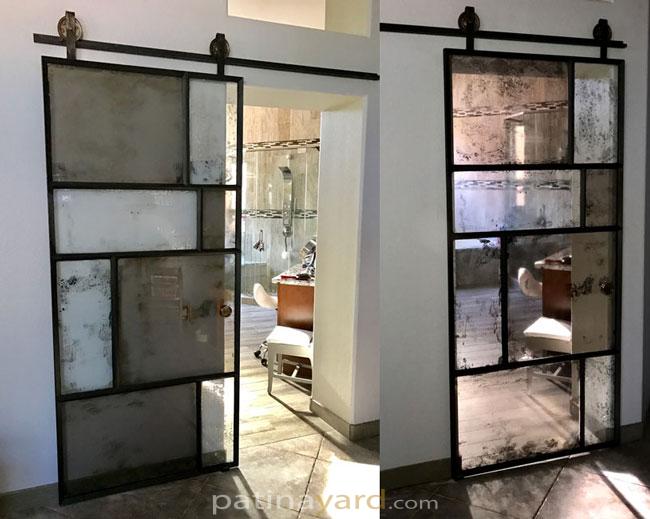 Artistic Antique Mirror Barn Door
Random antique mirror barn door made using mirrors. We stripped the coating from the back of the mirrors and antiqued the silver. The barn door hardware is custom made by us using roller bearing rollers and patina steel. This door can be made to any size and is a contemporary artistic style.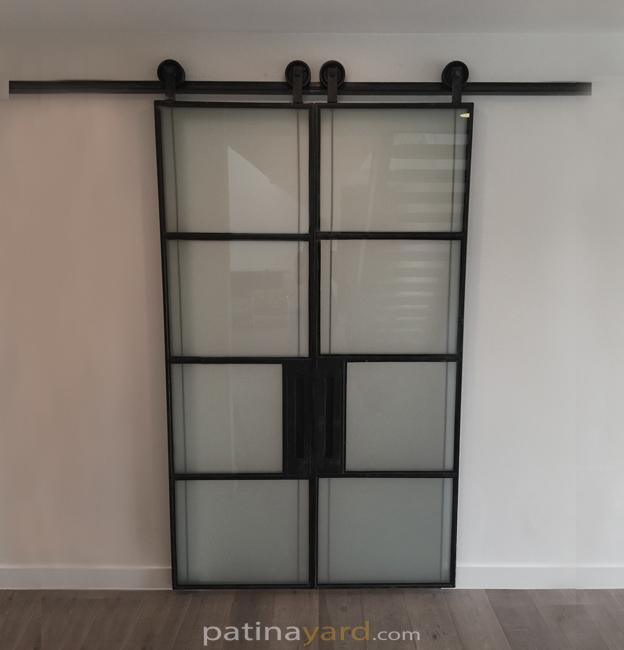 Blackened Iron and Satin Glass Panels Barn Door
Iron and glass barn doors are one of our favorites, a little tough to build but well worth it. The glass is flush on both sides with the satin finish on the inside. The glass can be clear, satin, antiqued mirror or many other types. The barn door hardware is made with patina iron and rollers and can have other color patina's applied.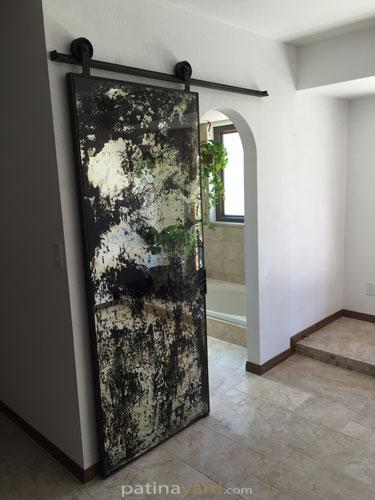 Antique Mirror Barn Door
This antique mirror barn door is very unique because every custom mirror is hand done individually. There are many techniques with this element, two way mirrors and various styles. The barn door hardware in the featured door is made of patina steel and iron rollers with bearings.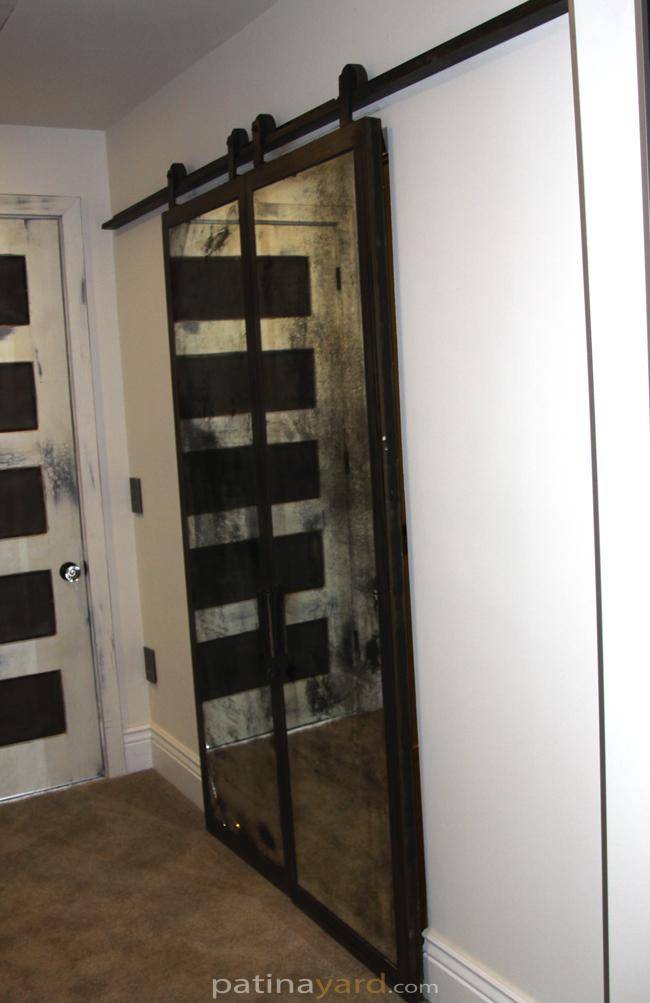 Antiqued Mirror Barn Doors
We antiqued the mirrors and patina-ed the metal along with making the custom hardware, giving the look of a very old vintage style barn door.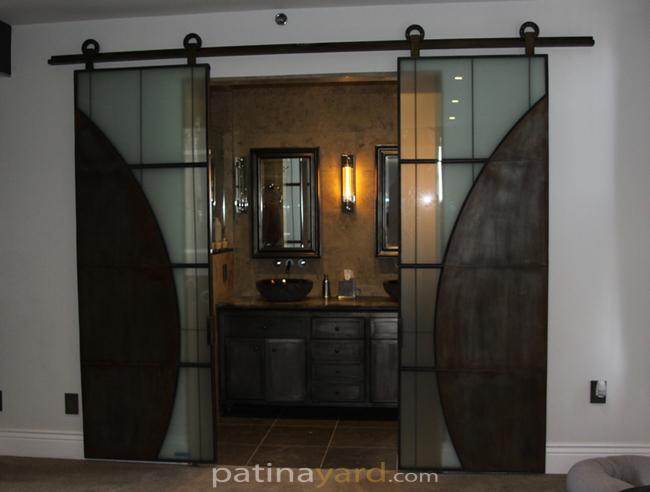 Modern Industrial Style Barn Doors
These industrial double barn doors were designed and installed in a Penthouse over looking the San Diego Gas Lamp district using patina steel and satin glass. When the doors are shut the light illuminates through the satin glass.