Custom Dinning and Kitchen Tables
Patina Yard design and builds custom dinning and kitchen tables. Our speciality is unique using wood, reclaimed wood any type of metal and patina metal along with glass and anything we can find that is unique to build the most unique custom dinning and kitchen tables. Our Dinning and kitchen tables designs are contemporary, industrial, retro and reclaimed or anything in between. Take a look at our Pintrest for ideas of dinning and kitchen tables and to help with ideas to inspire new custom tables by clicking on the Pintrest logo.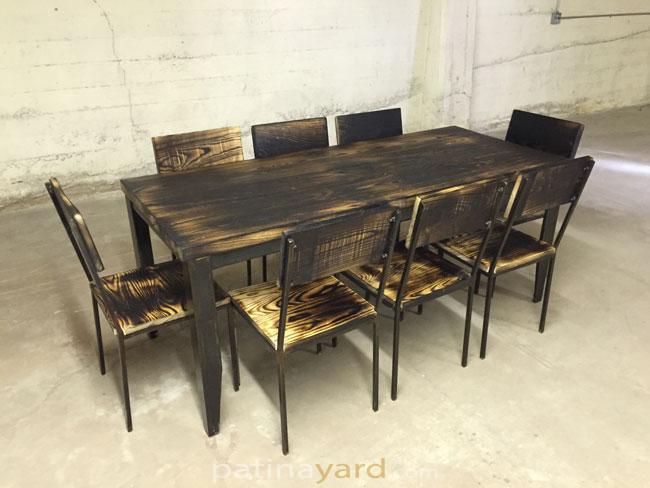 Charred Industrial Wood Table Set
Table and chairs are made with patina steel and lightly charred ash wood. Wood has a matte clear finish and is very durable.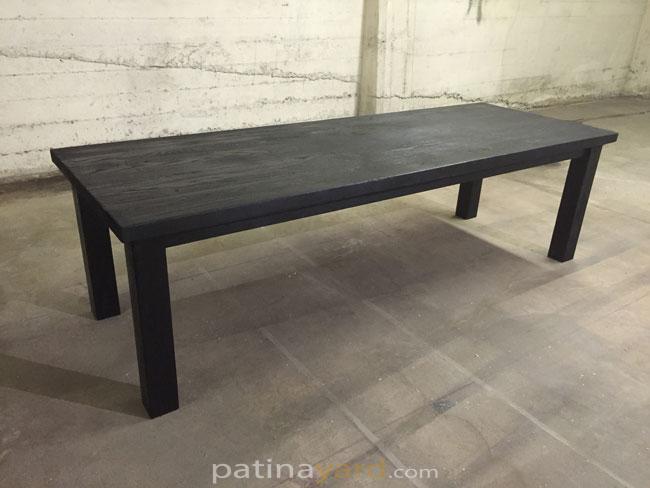 Charred Wood Table
Table is made using ash hardwood that we charred using a large torch. This is known as Shou Sugi Ban and started in Japan. Table is mortise and tendoned together using no screws or nails. The charring gives the wood a rich black look with lots of character. Table has a matte clear finish that makes the table easy to clean and maintain.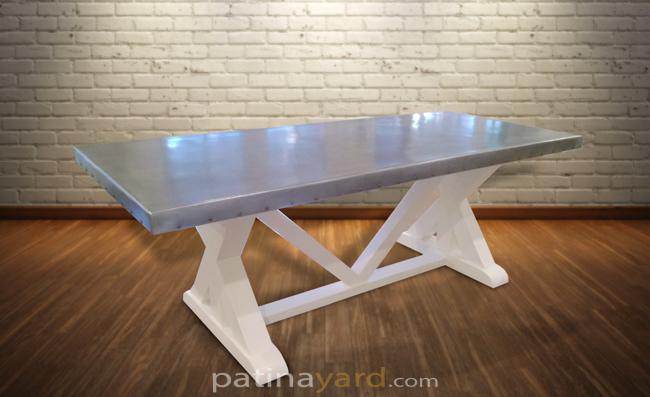 French Style Table with Zinc Top
Custom built table base made of wood using chalk paint and a glaze with custom made zinc top.
Industrial Table
Industrial wood and metal table using a zinc top cast iron casters. Wood is white oak stained dark walnut and iron is blackened using patina.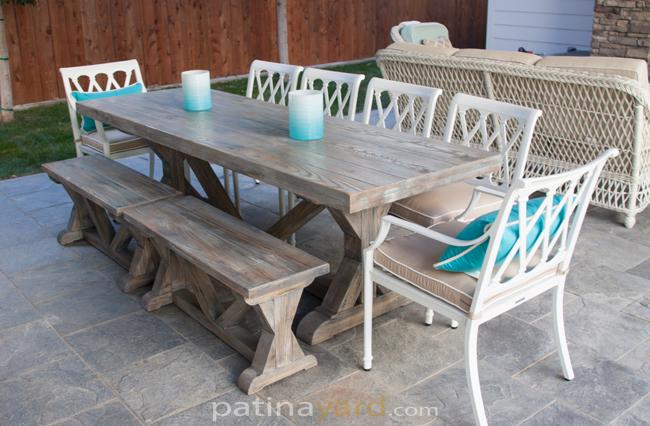 Driftwood Trestle Table and Benches
We designed and built this table for a customer living on Coronado Island in San Diego. We weathered ash wood to look like driftwood and the table is 96' x 33'. The table is mortise and tenon together and the only screws used are the screws that hold the top down to the base.