Custom Contemporary Style Barn Doors
Contemporary style barns doors offer an in-ornate style, clean lines and warmth. We create contemporary sliding barn doors using rich materials such as stainless and aluminum metals, and warm woods and veneers. Contemporary barn doors add beauty to any space.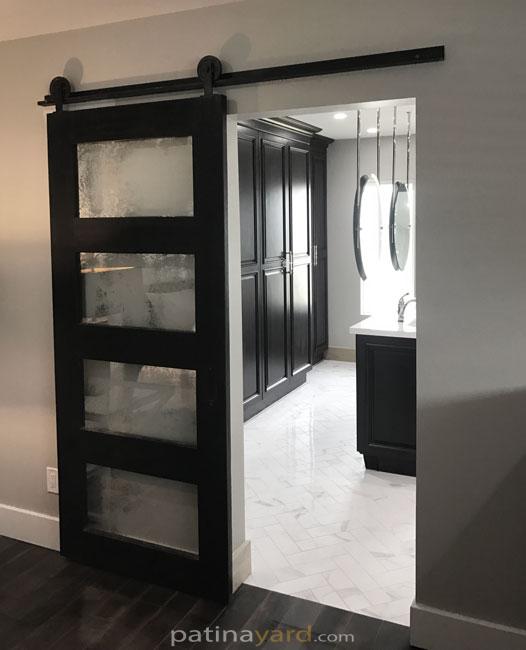 Charred Wood aka Shou Sugi Ban and Antique Mirror Barn Door
Charred wood barn door frame made with ash hardwood, custom antique mirrors and patina iron and steel barn door hardware. The style of barn door would go with traditional, contemporary and may go with an industrial style setting.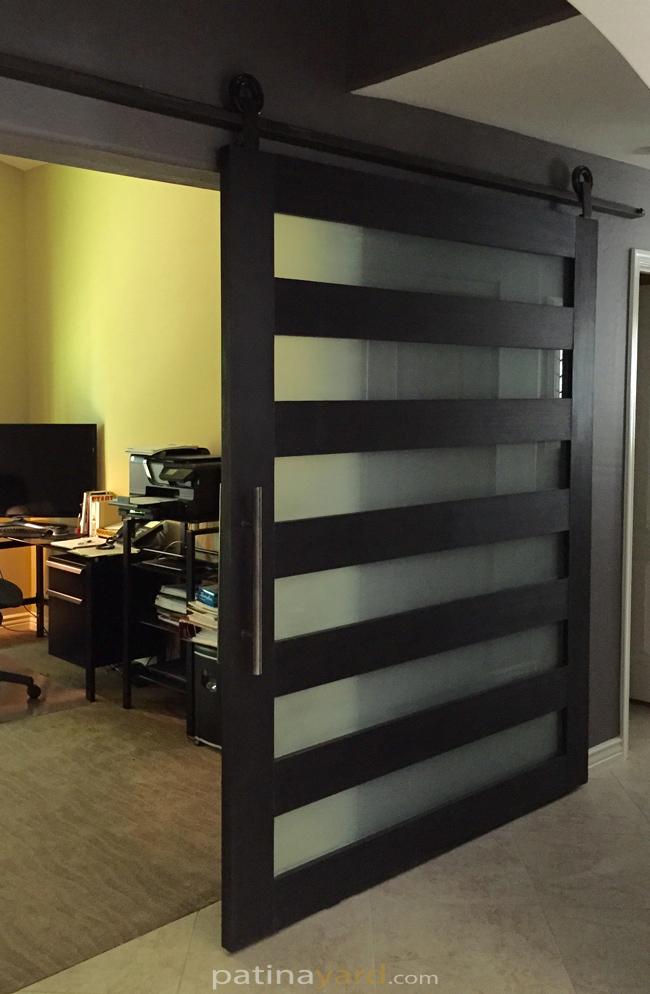 Contemporary Style Barn Door
Large contemporary sliding barn door utilizing satin glass with a veneered hollow frame to keep the door light. Hardware is our own custom made using bearings to make it roll with ease.
Double Sliding Metal Barn Door
Custom double sliding barn door with custom barn door hardware. Designed, built and installed by Patina Yard.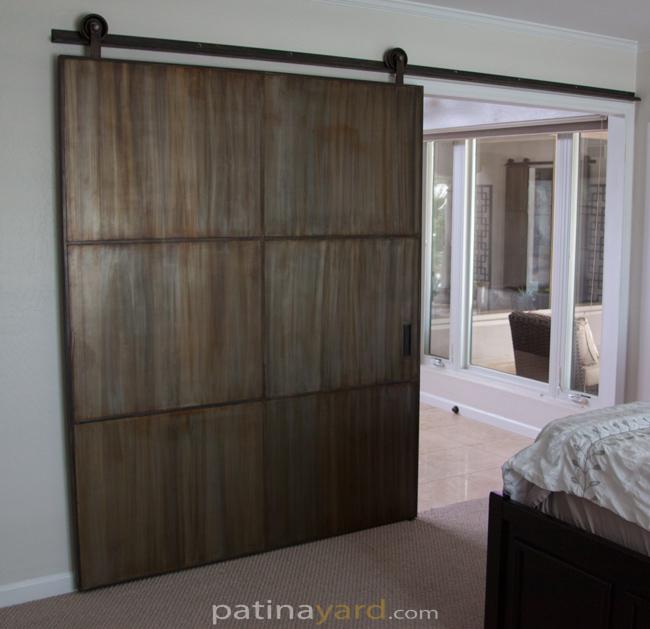 Contemporary Metal Barn Door
Sliding barn door is made using iron and steel with a custom patina finish. Simple but clean custom barn door hardware works with ease and will last a lifetime.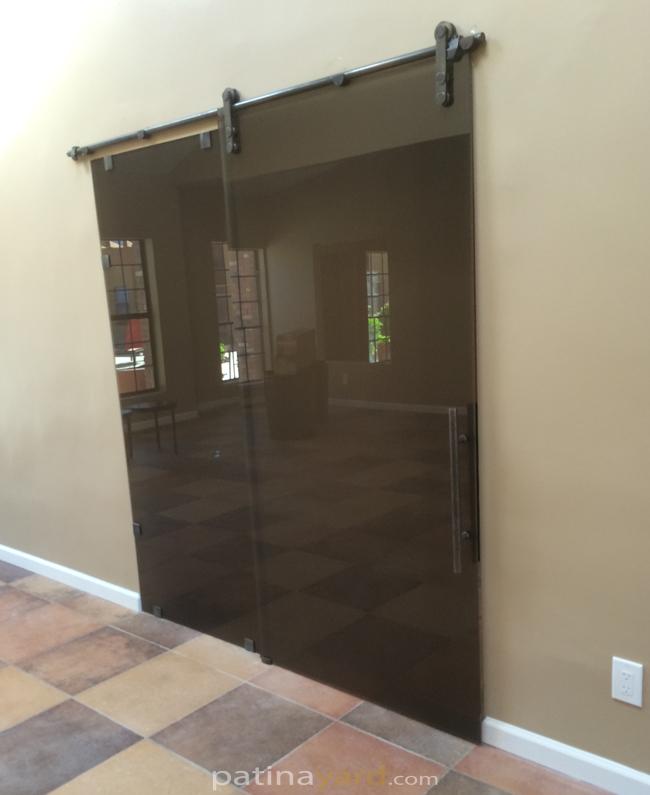 Bronze Glass Barn Doors
Glass is a 3/8'' tempered bronze glass with a satin finish on backside leading into an office area.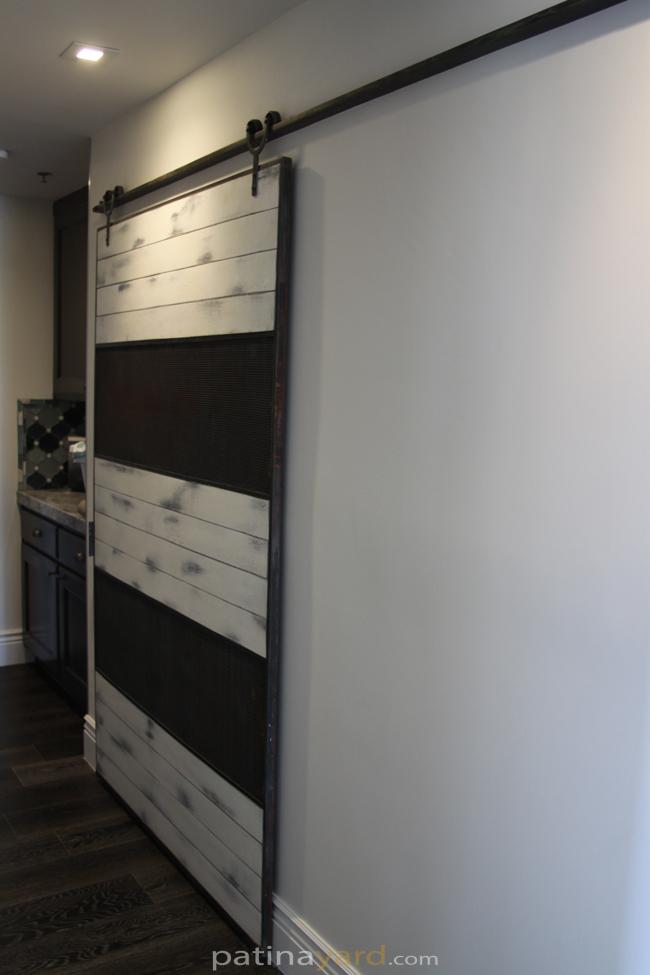 Antique White and Blackened Iron Barn Door
Antique barn door using a white antiqued wood and patina steel and custom hardware. Barn door is used for a hall laundry room and wood to match the custom interior doors that we also designed and built.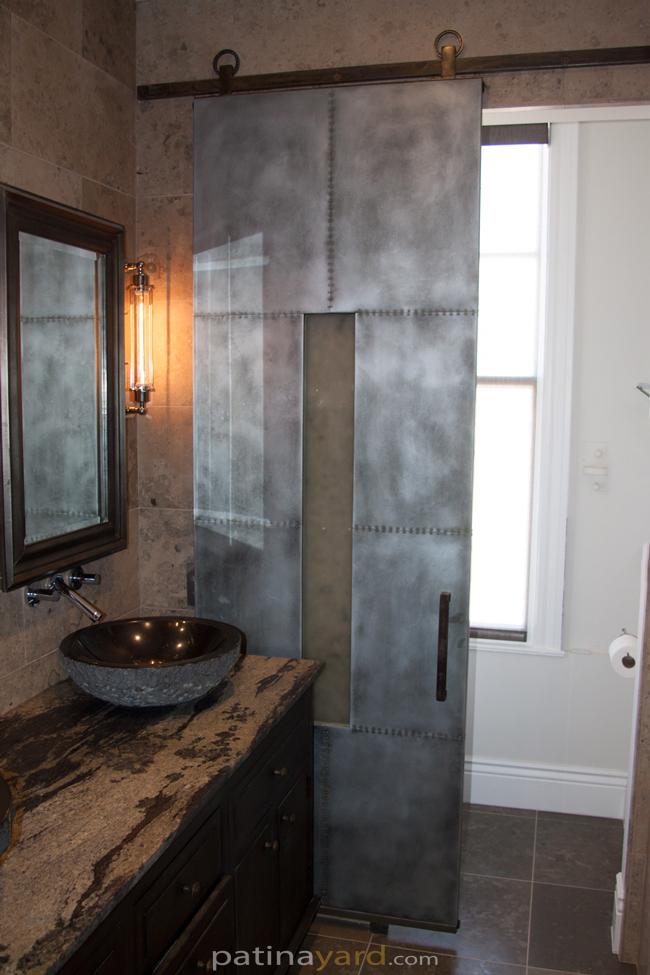 Zinc Barn Door
Barn door made using zinc and small nails at the seams giving it a unique look with a satin glass panel for privacy and our own custom patina steel barn door hardware. Zinc has a black antique patina with a clear satin finish.
Weathered White Barn Door
White weathered contemporary barn doors we designed, built and installed today in a Phoenix home for the master bedroom and office off the bedroom. Doors are nine feet tall with satin glass with our custom made hardware to roll with ease.