Patina Yard - Unique Custom Works
Patina Yard is a custom works company that creates cool custom pieces and architectural interior and exterior works using metal, concrete, Crete-board, glass and reclaimed wood, barn wood or new wood, 3-form and American Clay which is incorporated to give any style a unique look. We design and build contemporary, retro and "everything in between" pieces that will add that "pop" to your residential or commercial space. We offer a variety of products such as fireplaces, barn doors, barn door hardware, custom furniture pieces, custom lighting, countertops and anything else that you can dream up. We are not limited on what we can design and fabricate! We love "pushing the envelope" and making cool and unique creations that will give any space that WOW! factor.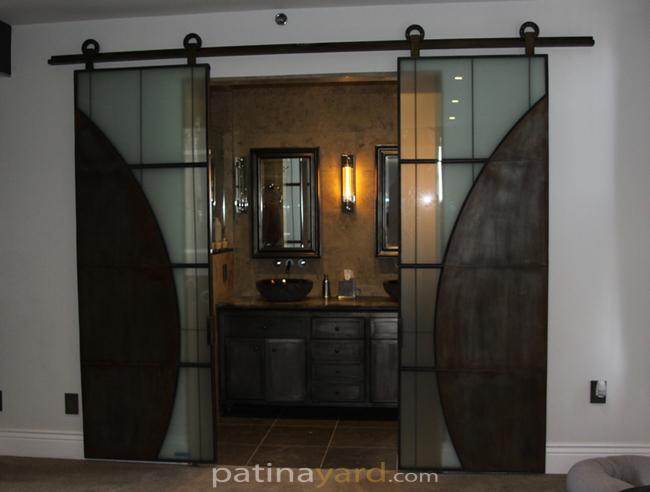 Modern Industrial Style Barn Doors
These industrial double barn doors we designed and installed in a Penthouse over looking San Diego Gas Lamp district using patina steel and and satin glass. When doors are shut the light illuminates through the satin glass.