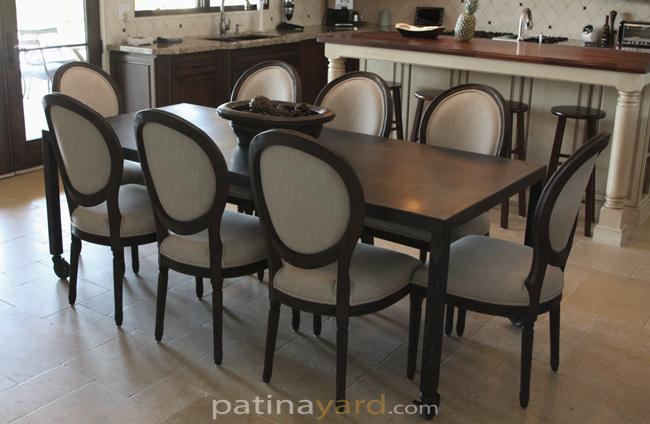 Blacken Iron Dinning Table
Table made of hot rolled steel with locking casters makes a great kitchen table that will last a very long time. We make dinning and kitchen tables to order with many options of patina's and finishes. We work with all metals, wood reclaimed or new. Contact us if you would like us to design a dinning table for you.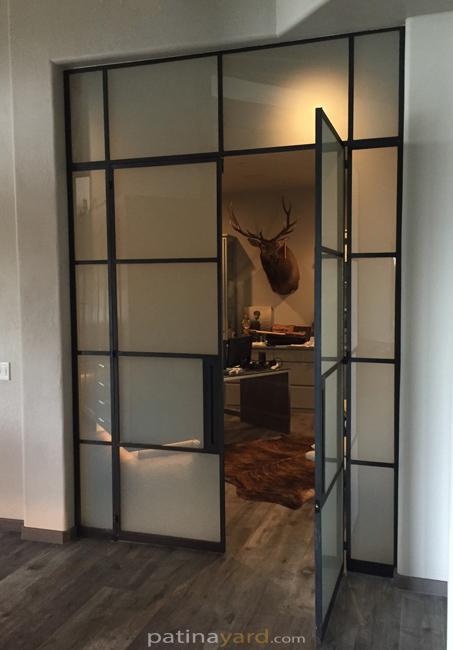 Custom Blackened Iron and Glass
Doors and windows are made using iron with a blackening patina and tempered satin glass. The industrial warehouse style iron and glass doors are for a den office utilizing the satin finish on the glass for a little privacy. The glass can be clear or any type of glass as long as it can be tempered. Call or Email us what you are looking for and we will help you with your design needs.